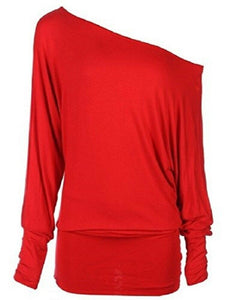 Ladies batwing jersey baggy longsleeve top.
Features

  Worn both on and off the shoulder to suit your style!

Baggy above the waist for the batwing style
Soft stretchy batwing style top.

Fits easy, comfortable wear.

Thick Waist band around bottom.
Bodycon fit around the waist

Brand new with tags.

Machine washable.

Made in UK.

Sizes:8/10.

Colours: Red